Spice Thai - 4745 Vernon Blvd
4745 Vernon Blvd, Queens, NY 11101
Order now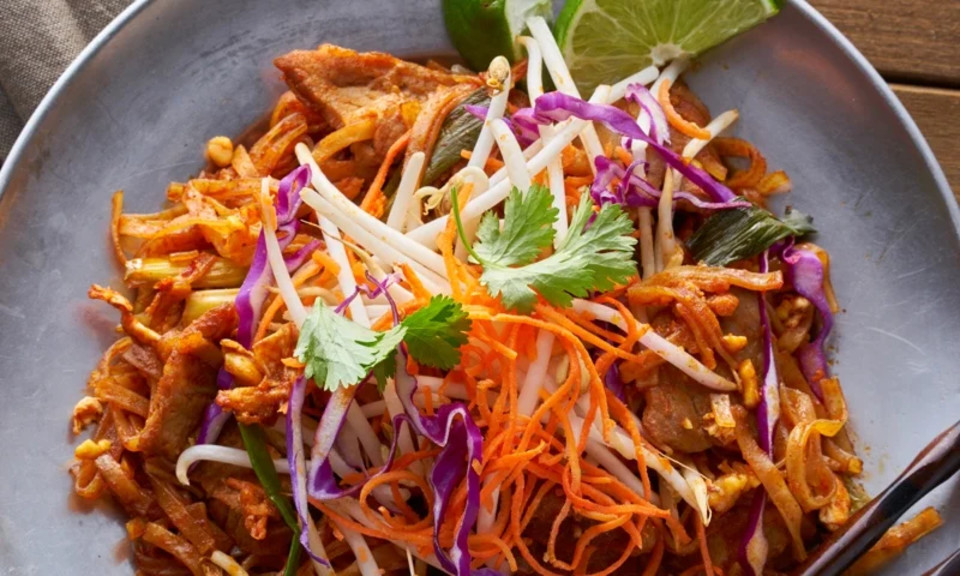 Karen
At the foot of the Queensbridge, there are few culinary choices to satisfy a choosy palate. My co workers and I resorted to a search on GrubHub and found Spices; a pleasant suprise. Spices brings thier Manhattan dining experience and without being expensive.
Carolina
Amazing thai food! Love the Pad Thai with chicken. So much flavor to it. One of the best Thai restaurants that i've been ordering from for a couple of years now. Thank you Spice!
Cathleen
The curry was amazing, I ordered extra spicy and it did not disappoint! THe pineapple fried rice had a considerable amount of seafood in it too so it was worth the price
Mati
pre-order and the food even came quicker than the suggested time.. awesome, my favorite thai place in LIC
Alex
Always on time, always correct with the orders, always tastes amazing and the portions are very nice.
Anastasia
I ordered Spice off of the ratings on Seamless and I'm SO GLAD I did. This place is delicious, quick, and has so many options for food. I ordered the Black Noodles with chicken and it closest resembles pad see ew. The noodles were delicious and the chicken was perfectly flavored. My boyfriend ordered the Hot Sweet Basil with chicken and loved it. The food arrived super fast, 15 minutes max. About 5 minutes in after scarfing down the first couple of bites without a word, my boyfriend and I silently agreed that we'll keep this place on our favorites list.
Deborah
The 3 Flavored Whole Fish Lunch Special was my FAVORITE!! I could eat it every day. I am SOOOOO disappointed to find out that it has been taken off the menu. The only dish similar is the whole Red Snapper for $27.00!! Clearly not a price for daily lunch. Don't break my heart spice bring the 3 flavored Whole Fish Lunch Special back!
Irene
Consistent on time delivery in LIC, delicious food. Only thing Im not a fan of is their Pad Thai- too oddly sweet. Aside from that, everything is delicious. The crab Rangoon is something special! Ive never liked crab Rangoon but at Spice, theyve converted me to a lover of their version of it!
Ashwin
Another one my favorite restaurants to order from in Long Island City. There are decently priced. We ordered the lunch specials, one was a spicy fried rice and the other was Seafood rice bowl, both tasted very good. Definitely ordering from here in the future. The order arrived on time as well.
Elizabeth
SO GOOD. I order delivery from them all the time. They're super fast, professional, and you always know what you're getting. They check the orders, always include straws for drinks, and everything is always piping hot and delicious when it gets to you.
About us
Asian, Dinner, Lunch Specials, Thai, Vegan
Today

Delivery: 5:30 PM - 9:30 PM

Takeout: 5:30 PM - 10:00 PM

Delivery

Monday:

11:30 AM - 3:25 PM

Tuesday:

11:30 AM - 3:25 PM

Wednesday:

11:30 AM - 3:25 PM

Thursday:

11:30 AM - 3:25 PM

Friday:

11:30 AM - 3:25 PM

Saturday:

12:30 PM - 3:25 PM

Sunday:

12:30 PM - 3:25 PM

Takeout

Monday:

11:30 AM - 4:00 PM

Tuesday:

11:30 AM - 4:00 PM

Wednesday:

11:30 AM - 4:00 PM

Thursday:

11:30 AM - 4:00 PM

Friday:

11:30 AM - 4:00 PM

Saturday:

12:30 PM - 3:25 PM

Sunday:

12:30 PM - 3:25 PM
Come in and enjoy our cozy atmosphere and delicious authentic Thai Cuisine. Order online today!